Product Description
Mini USB rechargeble essential oil ultrasonic diffuser for car use, with 35ml diffuser bottle, 3 working time levels controlled by button, start and stop with the car. With oil or no oil, you can choose, just the price is different.
Features
1. Technology: Ultrasonic, no noise.
2. Installation: car.
3. Power: USB recharge
4. Oil: water-based essential oil.
5. Time set: 3 levels to choose. work 5 seconds, pause 15/10/5 minutes different. Restart if turn off/on by press button long time.
6. Sensor: with Vibration sensor function. When car works it works, when car stop it stops.
Ultrasonic technology aroma diffuser, mini size, no noise quiet to use, USB recharge, very convenient
Nano atomization, make scents full of car inside, odor-relief.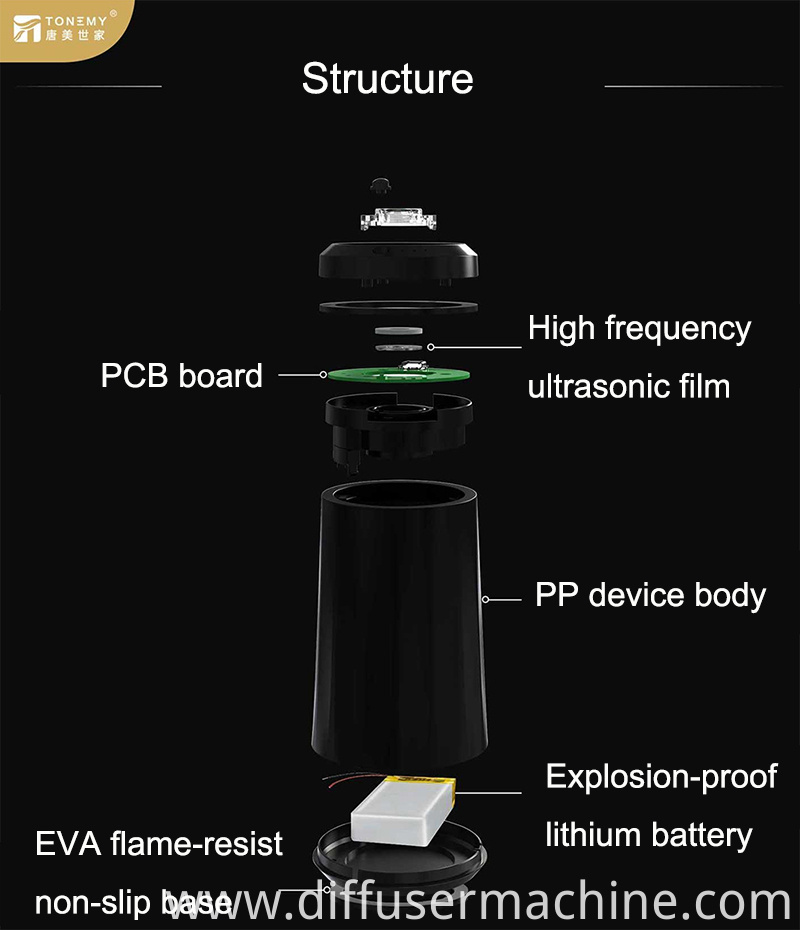 High quality car diffuser
Use PP environmental protection material as the device body, use explosion proof lithium battery inside, EVA flame-resist non-slip base. Safe to use.
Button to control its working frequency
Press long time: turn on / off the device.
press short time,: choose 3 working levels, first level work 5 seconds, pause 15 minutes, second level work 5 seconds pause 10 minutes, third level work 5 seconds pause 5 minutes. Different level the indicator light different color.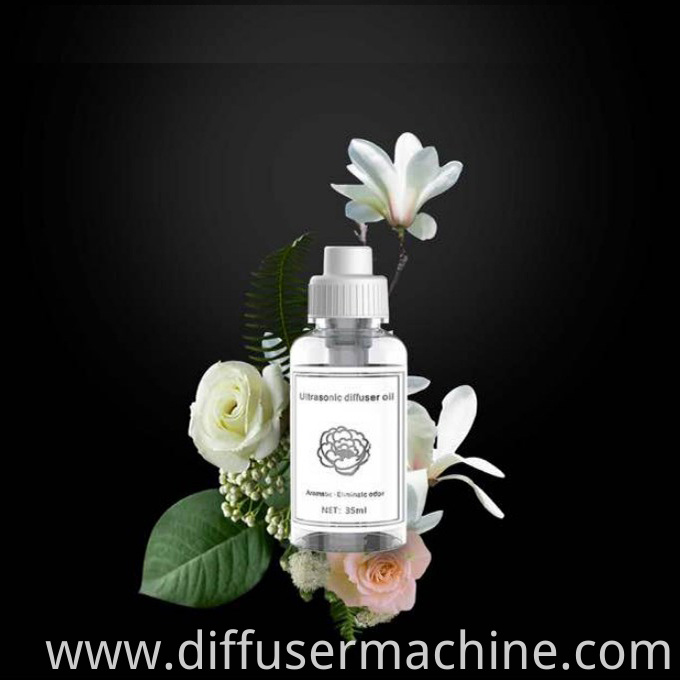 Car diffuser essential oils
Water-based oil usable for tonemy car diffuser, special oils we provide-white tea, summer chrysanthum…
Certificates we have
EMC, CE, also have SGS, MSDS test report, safe to use.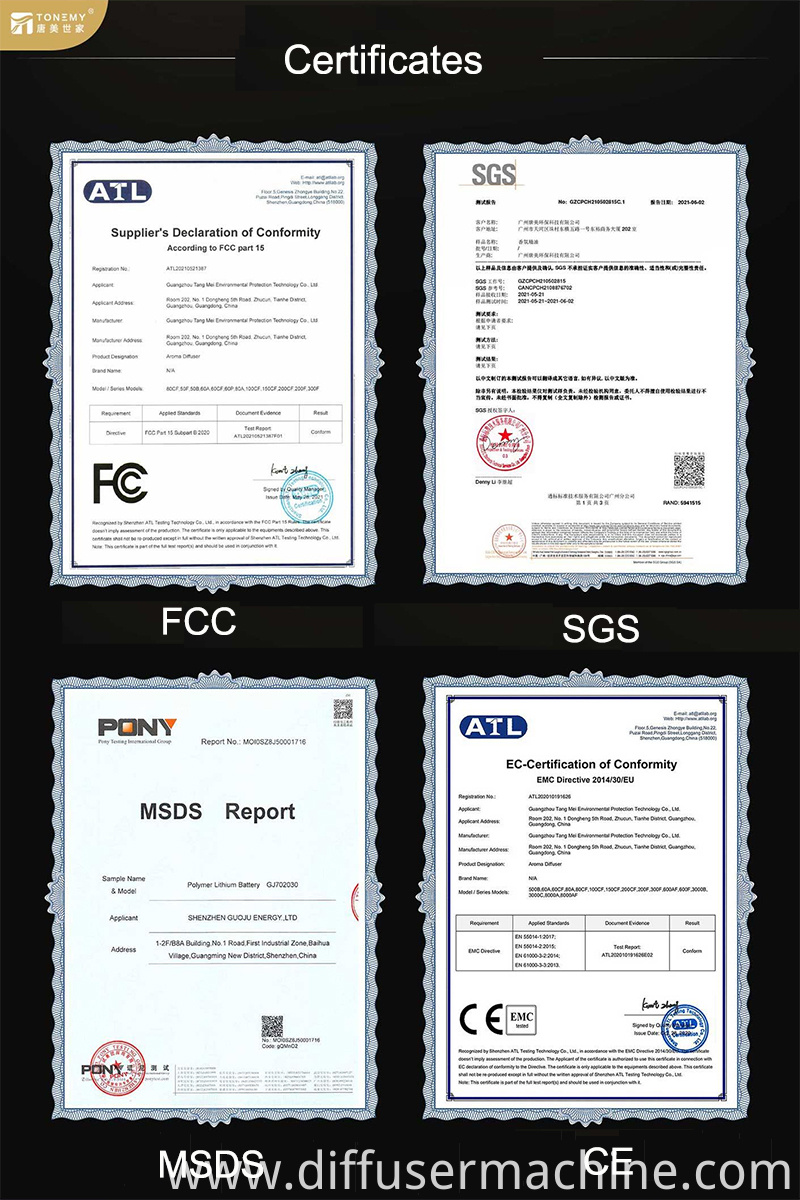 Aroma diffuser for cars use.
Also it is used for washroom, dedroom, living room…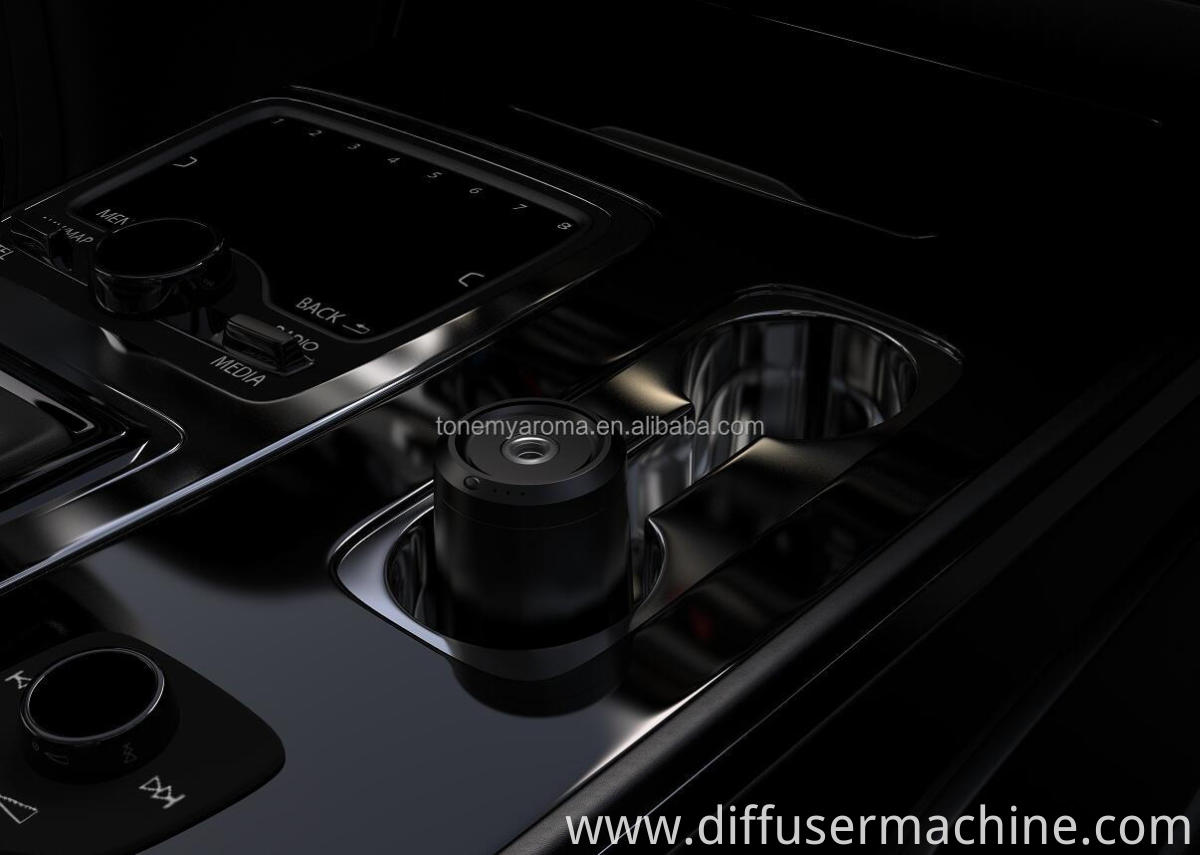 Packing & Delivery
Neutral packing, , the diffuser and oil bottle packing separately, all neutral packing, also provide customized packing.
120 pcs / carton.