Gold member can execute Test Marketing for Japan Market regarding their product once every year.
Scope of Service (For 1 SKU Only)
Sample Importing Evaluation: If provided, we will review your actual product samples and conduct a preliminary assessment based on Japanese regulations.
Product Introduction & Feedback : We will introduce your product to three potential users or buyers through our sales channels.
Report Compilation: Based on the collected feedback and our expertise, we will generate a comprehensive report (A4, 1 sheet), offering insights and recommendations.
(Actual report sample)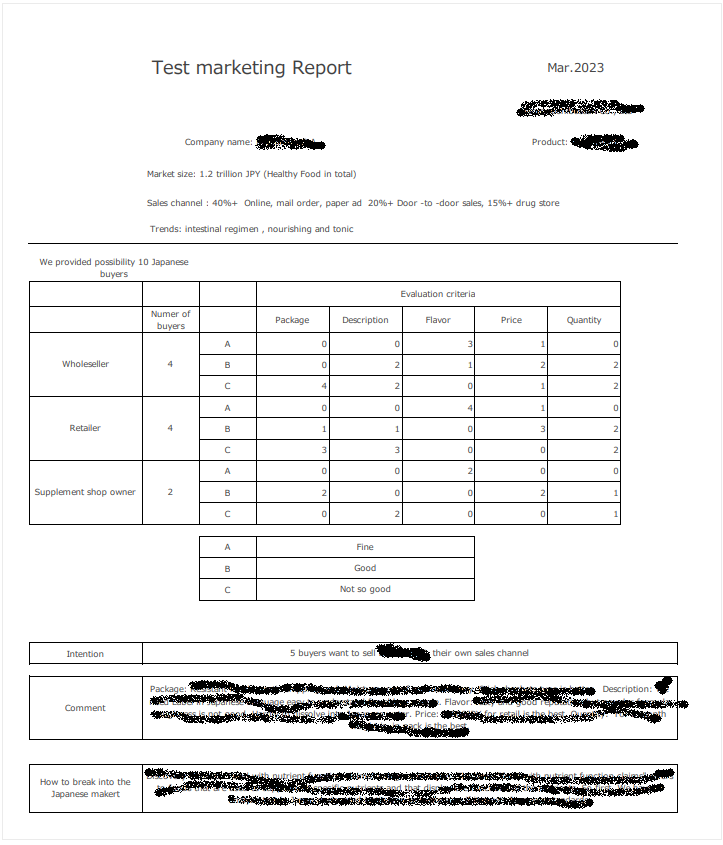 Out of Scope (Additional charges apply)
Consulting
Analyze Test in Japan
Promotion (Exhibitions, Advertising )
Import support
Listing on Japanese E-commerce Malls
Listing on wholesale site
Customer care
Please feel free to contact us HerbaromaTrade if you have any questions about Annual Test Marketing Program for Japan Market.