Product Description
*Natural
raw materials **Raw materials from organic farming
*** Raw materials of natural origin
LUMINEXC
FIN NATURAL HYDRATION FACTOR ON
THE FRONT – LUMINEXC E FIN (NATURAL HYDRATION FACTOR)
LUMINEXC is a combination of active ingredients based on Luminescin and stable Vitamin C. The phytocomplex,
deriving from Verbascum thapsus flowers, extracted with enzymatic bioliquefaction technology, is
able to protect the skin from UV radiation and make the skin of the face emit luminosity, giving it a younger, healthier and naturally radiant appearance. Luminescina acts in synergy with stable Vitamin C , providing further preventive actions against cellular damage caused by free radicals, with an energizing activity for tired and dull skin. FIN ( Natural Hydration Factor ) acts as a water regulator, restoring proper hydration to the skin.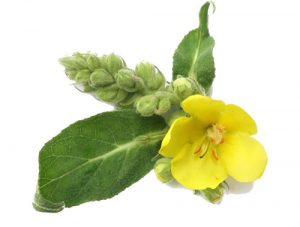 ACTIVE IN FORMULA
LUMINESCIN: (phytocomplex from Verbascum thapsus flowers)
It is the first active ingredient for cosmetics based on the photoluminescence of plants, i.e. the emission of visible light from a substance caused by high-energy UV radiation.
Efficacy test of the phytocomplex:
● Generates light thanks to plant photoluminescence (in vitro test)
● Increases skin radiance (in vivo test)
● Improves hair brilliance and luminosity (ex vivo test)
● Protects against oxidative stress induced by UV and blue light (in in vitro)
● Inhibits the synthesis of tyrosinase and melanin (in vitro test)
LA LUMINESCINE, therefore, obtained from mullein is used in cosmetic products to illuminate the skin.
The phytocomplex is able to protect against harmful UV radiation by transforming it into a source of light generated directly on the skin, giving it a more radiant, brilliant, young and healthy appearance.
L-ascorbic acid can be salified and its salts generically called "ascorbates", taking the name of the mineral that characterizes them (potassium ascorbate, sodium ascorbate, calcium ascorbate, etc.). This process maintains the hydrophilicity of the molecule and makes it more stable than its native form.
Sodium Ascorbyl Phosfate is enzymatically broken down in the skin and releases active vitamin C. Therefore it performs an effective antioxidant action by protecting cells from damage induced by free radicals and by promoting the formation of collagen and counteracts skin ageing. It also acts on the processes of melanin formation, preventing hyperpigmentation and senile keratosis.
Pleasant enveloping scent of prickly pear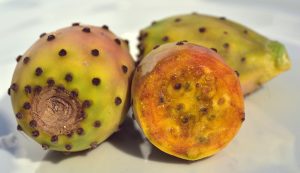 The cream can be applied directly as it is to the affected skin areas.
The cream has no particular contraindications except in case of hypersensitivity to one or more ingredients inside.
INCI NAME: INGREDIENTS:
Aqua, Caprylic/capric triglyceride***, Cetyl palmitate***, Butyrospermum parkii (Shea butter)**, Olea
europaea fruit oil**, Polyglyceryl-3 distearate***, Glyceryl stearate citrate***,Glycerin*, Sodium ascorbyl
phosphate***, hydrolyzed Verbascum thapsus flower***, Aloe barbadensis leaf juice, Sodium Lactate***,
Sodium PCA***, Glycine***, Fructose***, Urea***, Niacinamide***, Inositol*** Lactic Acid*,Potato starch
modified***, Pentylene glycol, Caprylyl Glycol, Ethylhexylglycerin ***, Tocopheryl acetate***, Xanthan gum, Parfum, Tetrasodium glutamate diacetate*, citric acid, Potassium sorbate, sodium benzoate