Product Description
90% snail slime face serum enriched with goji berries and hyaluronic acid for an immediate lifting effect. Suitable for all skin types.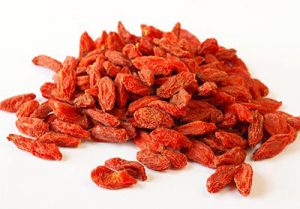 This ingredient is rich in Vitamins A and C which are powerful antioxidants: they counteract skin aging and promote its repair and growth. In fact, we can often find Goji Berry extract in cosmetics with the aim of preserving the well-being of the hair and skin
This fantastic snail slime product consists of composition of active substances in particular
THE ALLANTOIN
promotes epidermal turnover favoring the soothing and revitalizing moisturizing action.
GLYCOLIC ACID
reduces the forces of cohesion between the corneocytes by direct action on the dermosomes, promoting a gentle exfoliation of the superficial layers of the skin, with a consequent increase in the speed of cell turnover and producing an increase in the activity of the fibroblasts and in the production of collagen and elastin already naturally present on the mucous secretion.
Ingredients:
Snail secretion filtrate, Sodium hyaluronate, Aqua, Glycerin, Hydrolyzed hyaluronic acid, Lycium barbarum fruit extract, Polygonum cuspidatum extract, Tetrasodium glutamate diacetate, Xanthan gum, Ethyl lauroyl arginate HCl, Cinnamic acid, Citric acid, Phenoxyethanol, Benzyl alcohol, Sodium benzoate, Sodium dehydroacetate, Potassium sorbate.
Volume: 30ml