1 .  There are 2 routes to edit your company information.
(Route 1) Click "Our Company" at top page, then Push "Update Our Details" button




(Route 2) Go to "Dashboard"  ,then click "Edit" at "Our Company"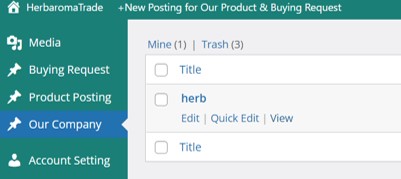 2. Edit company profile
Company Name
Website
Country
Established
Employees
Annual Revenue
Business E-mail
Telephone
Enter Company Introduction
Your Industry
Your Key Products
Add a Company Profile Picture
Type: Supplier or  Buyer or Supplier&Buyer
(Gold members only)Change a Background Picture
3. Push "Update" button after checking "Preview Changes"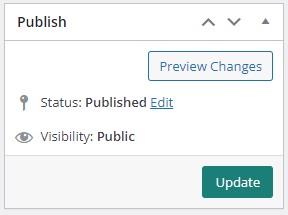 By finishing Step1 & Step2,  Initial important setting has been done.  Let's get started HerbaromaTrade!