We would like to share with you a very interesting information today.
For now our Vietnamese partner, Maap Trade, are preparing to organize a booth for a Vietnamese coffee company to participate in the Food expo in Poland (Warsaw Food Expo) that will take place from 16 – 18 May 2023 at Ptak Warsaw Expo.
Find more here: https://warsawfoodexpo.pl/en/
Post show report video of 2022: https://www.youtube.com/watch?v=VmocEt51keA
This is one of the most important Food expos in the country, with over 300 companies registered to be exhibitors, and more than 11,000 visitors registered till now.
Last week, we got an invitation from Maap Trade for HerbaromaTrade members to join the booth to share the cost for all parties.
-The details of invitation –
The number of members who can join : 3 companies (3 members)
The number of products to be displayed per company : 2 products
Booth dimension: 3m x 3m
– 2 information counters
– 1 table and 2 chairs for meetings
– Carpet, lighting, electricity 3kw…
Information counter dimension: 100 cm x 50 cm x H 100cm
HerbaromaTrade members' products (6 products) will be displayed on 1 information counter.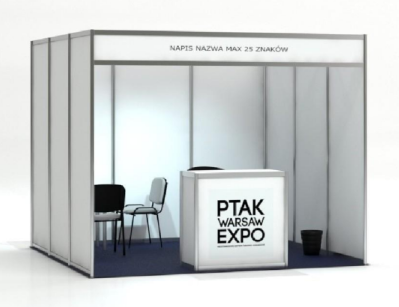 About the posters in booth:
1 company can bring 2 posters which can be sticked on the panel (Wall). The booth will have totally 9 panels(walls) and 6 panels for HerbaromaTrade members.
About the booth location: C3.41b
(Location is provisional and subject to change by organizer. All changes will be informed)
https://pwe-expoplanner.com/sklep/index.php?id_category=582&controller=category&id_lang=2
Method to participate (2 option):
Option 1: Physical Participation. (1 company can send their staff only 1 staff due to the booth size limitation)
Option 2: Maap Trade represents your products
About the place to store the products before the show:
– If you physically participate,
you should bring your products, brochures along with you (keep in your hotel, it is the best), to make sure you can proactively use them anytime.
– If you can not physically participate and need MaapTrade's assistance,
then the products, brochures can be shipped to MaapTrade's place in Poland, and MaapTrade staff will support keep them and bring them to the show, display them on the counter and introduce to visitors. (and Maap Trade will have videos/ photos about product display sent to us after the show).
The products should be stored in normal conditions, not in special conditions such as freezing…
The weight should not be over 8 kgs per company. But please let Maap Trade know what the products are before they are shipped to Poland.
Participation Fee: Euro 1,440 ( 3 companies can share at Euro 480 each)
*HerbaromaTrade member needs to work directly with Maap Trade and pay Maap Trade.
Eligibility to participate: Free member and Gold member of HerbaromaTrade
-How to apply-
Please send email with your answer for the Questionnaire to satoshi.kayamori(at)herbaroma-trade.com by March 16 (Thu)
(Questionnaire)
Company name:
1. Established Year:
2. Company address:
3. Product name you want to display (Please pick up 2 products):
4. Export history for these products:
5. Product Description & How to use for 2 products:
6. Ingredients:
7. If applicants are 2 companies, you can display 3 products and the fee is Euro 720. Do you participate?(Yes or No):
8. If applicants are 1 company, you can display 6 products and the fee is Euro 1,440. Do you participate?(Yes or No):
*If the applicants are more than 3 companies, we will select the members with the criteria below.
1st Priority : Gold member
2nd Priority : First-come-first-served basis
3rd Priority : Product attractiveness (judgement by owner of HerbaromaTrade)
We are looking forward to your application.
Thank you and best regards,
Satoshi Kayamori
Founder & CEO, Herbal Square Ltd.
Head Office: 2-7-45, Akanedai, Aoba-ku, Yokohama, JAPAN
Let's create the world filled with herbal enjoyment together