Product Description
Latin Name: Citrus bergamia Risso et Pioteau, fam. Rutaceae
Part of Plant: Peel
Country of Origin: Italy
Method of Production: Cold pressed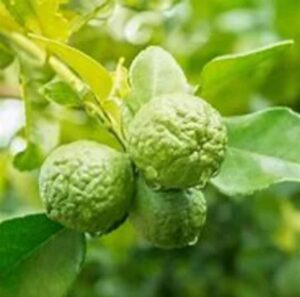 Popular for its use with Earl Grey tea and the fragrance industry, Bergamot is grown primarily in Italy where it was named after the city of Bergamo. Unlike many other citrus oils of the Rutaceae botanical family in which the essential oils are commonly a by-product of the juicing industry, in the case of Bergamot, the juice is actually the by-product of the essential oil industry.
Because of its phototoxicity, Bergamot essential oil is best used by inhalation in something like a diffuser or an aroma stick. In contrast to other citrus oils, it has a scent that is slightly floral and green, with a hint of citrus, that blends well with other citrus oils as well as many woods and florals. Try diffusing for a fresh scent that helps to create a calming and uplifting atmosphere after a long day.
Usage ideas:
Add a few drops of essential oils to a diffuser, cotton round, or a tissue.
For convenience on the go…
Properly dilute with your choice of carrier oils in a roller bottle.
Add up to a total of 15 drops of essential oils to a personal aromatic inhaler (aroma stick).
Safety:
Dermal Max: 0.4%
Highly phototoxic oil. If using topically, please be sure to properly dilute and apply at least 12 hours before any exposure to the sun or other UV light. If you are pregnant, nursing, or under a doctor's care, please consult with a healthcare professional prior to use. Avoid contact with eyes, inner ears, and sensitive areas. Keep out of reach of children and pets. If swallowed, seek medical attention or contact a Poison Control Center. Do not use undiluted essential oils topically. Possible skin sensitivity. Do not use on broken skin. Watch for any possible interactions or side effects. Discontinue use if any reaction including skin irritation occurs and if condition persists, seek medical attention. Be sure you are familiar with all safety precautions including any recommended dermal maximums before use.
DISCLAIMER:
This product is not intended to treat, cure, or prevent any disease. The information on this site is not intended to be a substitute for medical advice, diagnosis, or treatment, and is for educational and informational purposes only. These statements have not been evaluated by the U.S. Food & Drug Administration (FDA).
References:
Sheppard-Hanger, S. (1995). The Aromatherapy Practitioner Reference Manual. Atlantic Institute of Aromatherapy
Tisserand, R. and Young, R. (2014). Essential Oil Safety: A Guide for Health Care Professionals, Second Edition. Churchill Livingstone